BADO

Ampati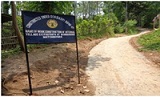 Name of the Scheme: Construction of CC footpath at Rangsakona Matchokpara
Amount Sanctioned: Rs. 5.00 Lacs
Years of Schemes: SCA (BADP)2016-17
Rangsakona Matchokpara is a small village with a population of 109 people and 17 number of households. The village is located in the southern part of Rangsakona. People often use this road which connects to the PWD main road for their daily chores. Prior to construction of this footpath, the villagers had to face difficulties especially during rainy season. The construction of this c.c. footpath has improved connectivity to the village from the main PWD road to facilitate transportation of goods and products to and fro from the village. It has also benefitted students who often use this road to go to schools. The traders and farmers have also been greatly benefitted in terms of  transportation of goods.Above all,this road has provided access to the communities for better markets and social services.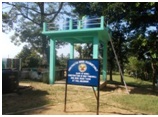 Name of the Scheme: Construction of Deep tube well and over head tank at village Balughat
Amount Sanctioned: Rs. 22,11,288 /-
Years of Schemes: SCA (BADP)2016-17.
The deep tube well constructed at Balughat has greatly benefitted the people living in the area,mostly the Border Guarding Forces. These people suffer from shortage of water throughout the year and hence proposed the project.The construction of this deep tube well brought enormous relief to the people of the village. The water is being pumped from the tube well to the overhead storage tank and supplied after filtration.Apparently,the villagers as well as the other Government Institutions are also taking the benefit of this clean water which is double filtered for safe drinking purposes. Apart from drinking and household use, the farmers in the area also utilize the water from the tube well for irrigating their paddy fields.
Back