BADO

Mawsynram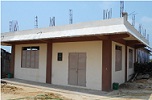 Name of the Scheme: Construction of Community Hall at Mawtepiew Village
Amount Sanctioned: Rs. 9.67875 lacs
Years of Schemes: SCA (BADP) 2016-17
Mawtepiew village lies on the southern slopes of Mawsynram  Block in East Khasi Hills District and has a population of 686.  The Community Hall was meant to serve the purpose of the village Community in holding the regular meetings of the Durbar Shnong and for other community related purposes.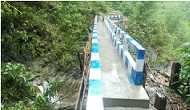 Name of the Scheme: Construction of Footbridge over Phod ritneng (Khreng Khreng) at Mawkaphan Village
Amount Sanctioned: Rs. 7.00 lacs
Years of Schemes: SCA (BADP) 2016-17
Mawkaphan village lies on steep slopes near Mawsynram village. The terrain of the place is such that there are many rivers and streams passing through. The construction of the footbridge over Phod Ritneng stream which is on a slope is to serve the villagers particularly the farmers commuting to areas across the river where they carry out their cultivation duties. This structure is expected to be more beneficial during the monsoon rainy season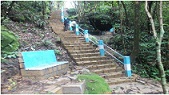 Name of the Scheme:Construction of footpath & beautification of Lawbah Cave (Krem Traw) at Lawbah village
Amount Sanctioned: Rs. 5.00 lacs
Years of Schemes: SCA (BADP) 2016-17
Lawbah and its adjoining villages under Mawsynram block is  blessed with many wonderful natural tourist spots. One of such locations is the Lawbah Cave, locally known as Krem Traw. The construction of the footpath using natural cobbled stones is meant to preserve the natural beauty and aesthetics of the place while serving the purpose of providing convenience to tourists visiting the cave.