BADO

Nongstoin
Name of the Scheme: Fencing of Mawkhoh UPS at Tynnai
Amount Sanctioned: Rs. 6.00 lacs
Years of Schemes: SCA(BADP)2014-15.
Tynnai is about 52 km from Nongstoin and is about 7km from Mawkyrwat.The Total population is 379 and no of household is 75.The enrollment of students till date is 51.The Managing committee approached the Department regarding the fencing of the school as on the other side of the school there is steep gradient which might pose danger to students especially during rainy season. Thus in 2014-15 the Department sanctioned an amount of Rs 6.00 lakh for fencing.
Name of the Scheme: Completion of Fencing of Maweit Sec School Maweit
Amount Sanctioned: Rs. 6.00 lacs
Years of Schemes: SCA (BADP) 2014-15
Maweit is about 45 Km from Nongstoin.The road to this village is in a very bad shape at present. The total population is 589 and no of household is 93.The School was upgraded to secondary level in 1996.The enrollment of students is 371 till date.In the year 2010-11 the first phase was sanctioned but could not complete the construction of fencing. In 2014-15 remaining portion was sanctioned and is complete now. This fencing has protected the school from being encroached and provides good atmosphere for teaching.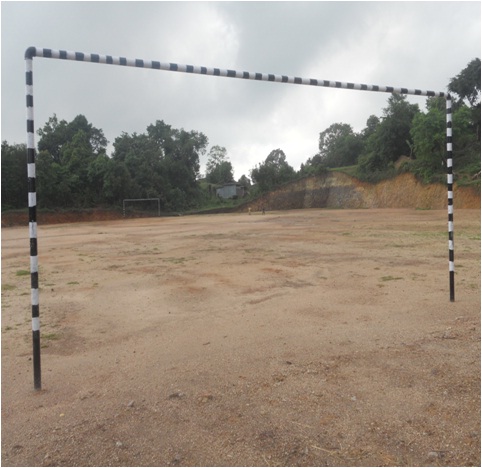 Name of the Scheme: Football playground at Nongrynniang
Amount Sanctioned: Rs. 5.00 lacs
Years of Schemes: SCA (BADP) 2014-15
Nongrynniang is about 65 km from Nongstoin Hqt. The village prior to our department sanction did not have a playground. The youths have approached many Departments regarding this but it was in vain. It was only in the year 2014-15 the Border areas Department through the Border areas Dev Officer west Khasi Hills Nongstoin have sanctioned this particular scheme. This project has immensely helped the sport club especially the youths.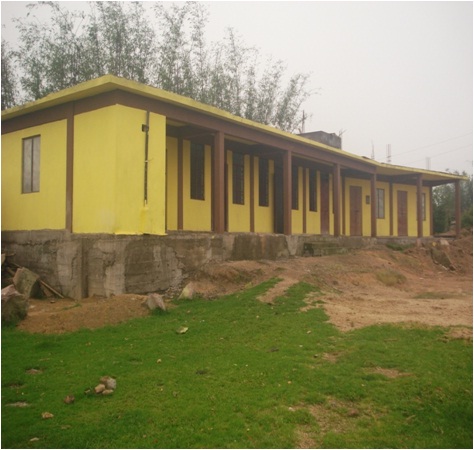 Name of the Scheme: Urkasniang LPS building including toilet
Amount Sanctioned: Rs. 6.60 lacs
Years of Schemes: SCA (BADP) 2014-15
Urkasniang falls under Mawkyrwat A/c. It is about 53 km from Nongstoin .The enrollment of students in the last two years have increased and this has created congestion in the class room. The Managing Committee seeing the condition has approached the Department for financial assistance for extension of building which was subsequently sanctioned in the year 2014-15 for Rs 6,60,000/-