BADO

Pynursla

Name of the Scheme: Construction of Community Hall at Wahlakhiat
Amount Sanctioned: Rs. 5.00 lacs
Years of Schemes: SCA(BADP)2016-17.
Wahlakhiat village lies on the southern slopes of Mawkynrew Block in East Khasi Hills District and has a population of 1028.  The Community Hall was meant to serve the purpose of the village Community in holding the regular meetings of the Durbar Shnong and for other community related purposes. However, considering the size and population of this village, the Community Hall constructed at a relatively small amount of ` 5.00 Lakhs is still very small and hence an extension of this facility is very needed.

Name of the Scheme: Construction of LP School, Nongryngkoh
Amount Sanctioned: Rs. 5.00 lacs
Years of Schemes: SCA (BADP) 2016-17
Nongryngkoh village lies at the bottom of the southern slopes of Mawkynrew Block. This village is not vehicular accessible and to reach this village, one has to commute on foot through very difficult steep terrain starting from Nohron village and it takes approximately 2 hours for the walking journey. This RCC school building of Nongryngkoh LP School was constructed to address the issue of accommodation of students in a proper structure which was not there earlier. This structure is particularly needed in view of the fact that perennially, the area receives heavy rainfall.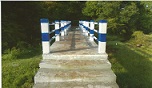 Name of the Scheme: Construction of RCC footbridge over Wah Umkhohrah, Umtong village
Amount Sanctioned: Rs. 5.70 lacs
Years of Schemes: SCA (BADP) 2016-17
Umtong village lies in close proximity to Mawkynrew village which is the Block Headquarter. Here, people particularly the school students commute regularly to the Block Headquarter. In the short-cut walking route from Umtong to Mawkynrew, one has to cross the Umkhohrah river. This river is a very small stream in winter because of the dry climate, however, during the rainy seasons which stretch for many months altogether, this stream turns into a swelling river with the adjoining areas becoming very swampy, hence making it very difficult for the pedestrians to commute through this route. The footbridge constructed at an elevated height above the highest point where the peak of the river could reach, is meant to address the above stated problem of the people.