BADO

Dalu
Name of the Scheme: Construction of Community Hall at Kilapara
Amount Sanctioned: Rs. 5.93 lacs
Years of Schemes: SCA (BADP) 2015-16.
Kilapara village lies close to the international border between India and Bangladesh. The village is located at 3.72 kilometers from the border. The village has 579 populations with 138 households. The residents of the village are mostly non tribal and a very few tribal settle there. The livelihood activity of Kilapara residents mostly depend on farming and daily wages.
The people of Kilapara are ecstatic that the Border Areas Department has successfully given their demand in constructing a Community Hall at Kilapara, which they were deprived of for several years. The people are very thankful to the department and wishing that it will further help in making their village sustainable.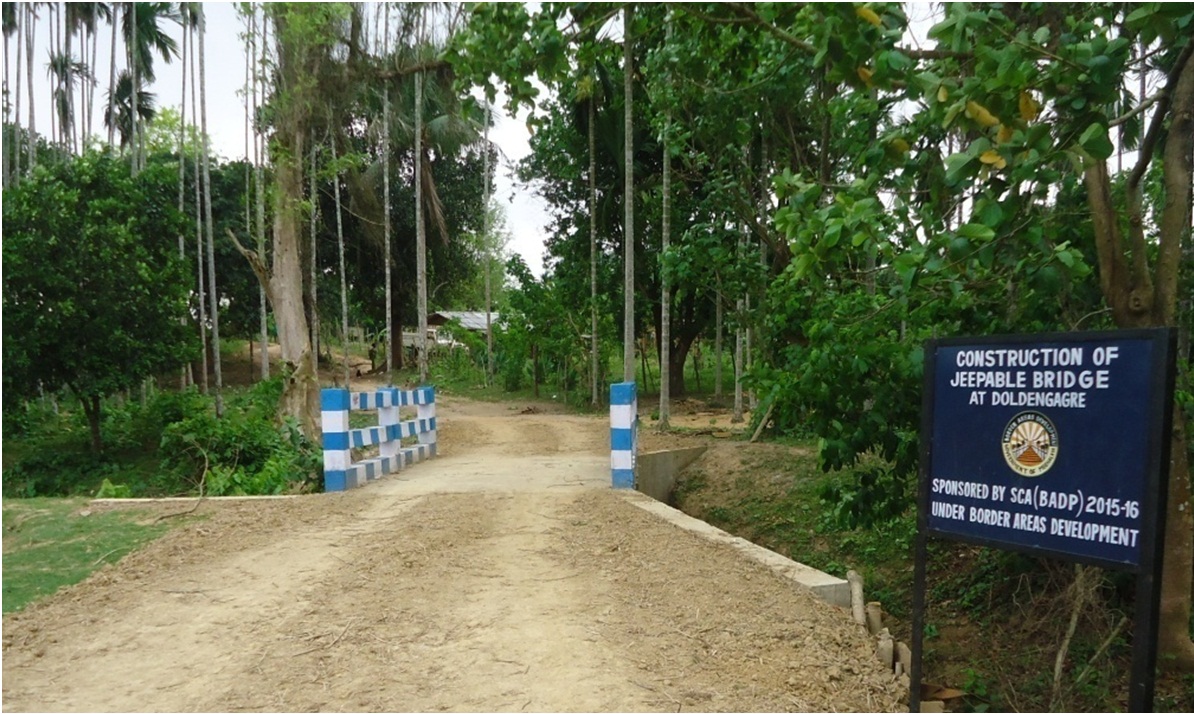 Name of the Scheme: Construction of jeepable bridge at Doldengagre
Amount Sanctioned: Rs. 7.00 lacs
Years of Schemes: SCA (BADP) 2015-16.
Doldengagre village has a total population of about 441 comprising of 75 households. The village lies in the west of Garo Hills District and it is only 4.15 kilometers away from the international border at Dalu. The main occupants of the village are mostly of Garo tribes and other sub tribes. The main livelihood activities of the villagers are mostly agricultural and livestock farming and areca nut plantation.
The intervention sought by the Border Areas Development, Dalu to construct a jeepable bridge has become a life saving asset to the people of this village and other adjacent villages who regularly commute through this road to the market place. It has ease and shortened the distance / route to market place and schools which people earlier used. The people from these regions are very thankful for this wonderful intervention taken up by the department and wish to see more development in the area, which ultimately facilitate their hard life in their future endeavor.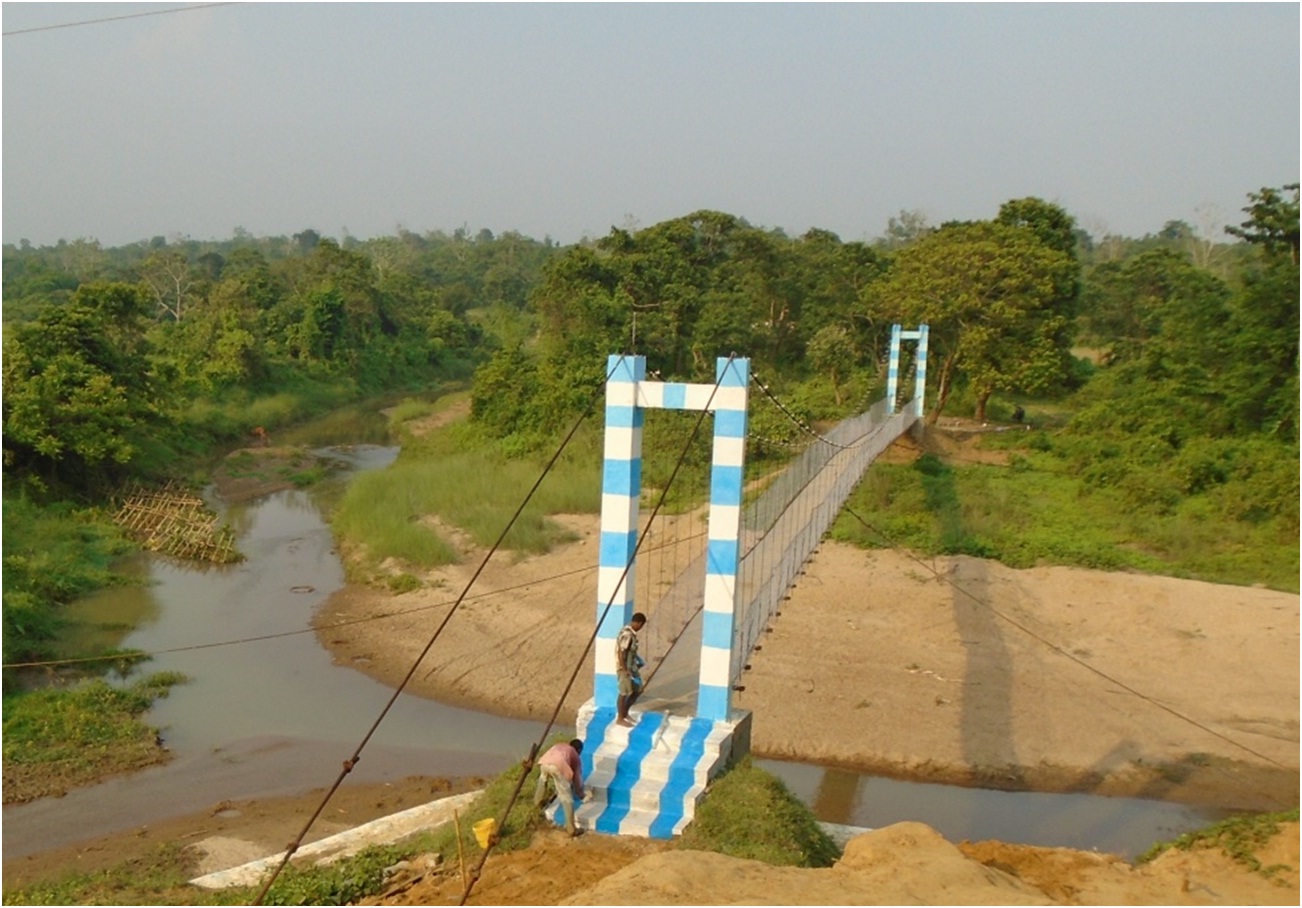 Name of the Scheme: Protection Wall at Wagegittok
Amount Sanctioned: Rs. 8.00 lacs
Years of Schemes: SCA (BADP) 2015-16.
Wagegittok village lies in the west Garo Hills district of Meghalaya, located within 8 kilometers crow fly radius of international border at Dalu. The village has population strength of about 240 consisting of 41 numbers of households. The village consists mostly of Garo indigenous tribes and the people depend their sustenance on intensive farming on their agricultural farmlands.
The construction project of protection wall for a suspension bridge ( which was also constructed under BADP) at Wagegittok has been a great gift to the people residing in the village, as it provides connectivity to the other villages bringing ease to the life of the people. It has benefitted the school goers, traders, farmers and the other village folks in their different needs and comfort of life.