BADO

Gasuapara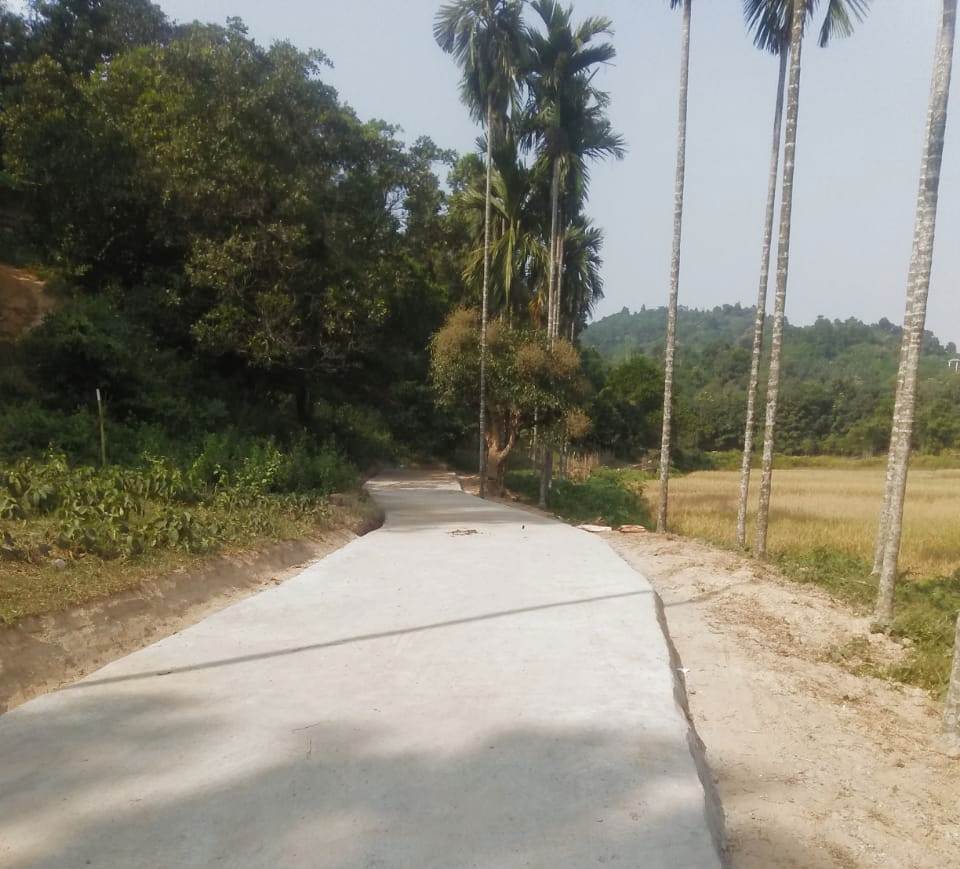 Name of the Scheme:Construction of Jeepable road at Dimagre Vilagge to Border road
Amount Sanctioned: Rs.8.00 lacs
Years of Schemes: SCA (BADP) 2019-20.
Dimagre village is situated in Gasuapara block closed to Indo-Bangla border 0.5 metre with toatal number of 54 household's population of over 311. People of this village are living in very peaceful manner. This village having very proud history. Agriculture is the main profession of this village. Still this village is waiting for industrial development education, clean drinking water, electricity roads are the main concern of this village.
The village have one Primary School and upper primary section for further education the students have to leave for Gasuapara High School or Dalu High School etc. Young generation is more attracted towards the technology these days, if, career guidance, financial institutions, line department supports to the villagers, this village will see real development. In 2019-20 from SCA BADP Scheme under Security Related Border Area Development Office has sanctioned Rs. 8, 00,000/- Rupees Eight Lakhs only for construction of CC Jeepable road from Dimagre village.
Before construction of the road villagers use to carry their agricultural products to the main bazaars by foot due to unbearable condition of the road  most of the traders did not want to go to Dimagre village now their agriculture produce like Betelnut, Ginger, vegetables and wild products were easily available for the traders and has made the economy of the village surplus. Medical and health services has to be improved.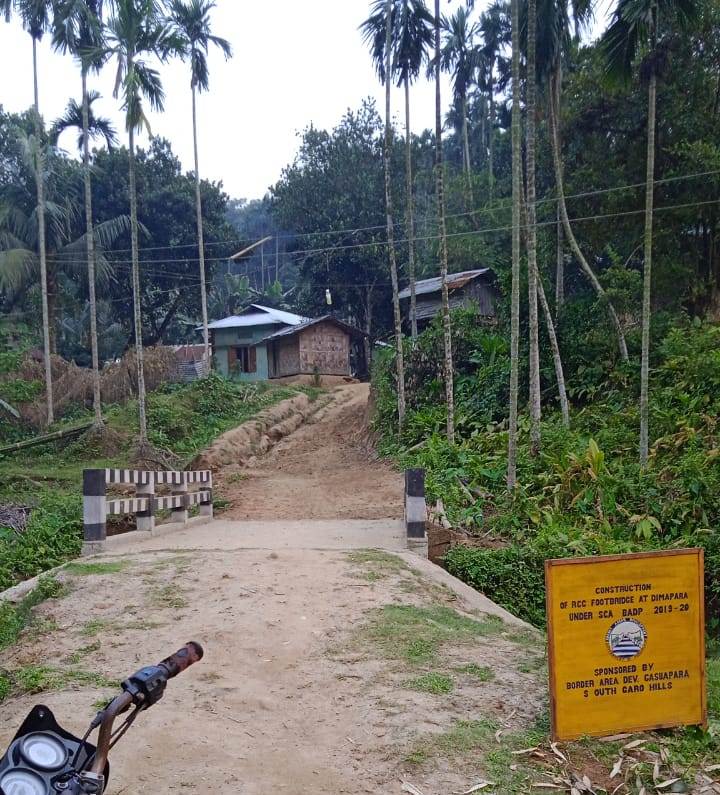 Name of the Scheme: Construction Of Rcc Bridge at Dimapara.
Sanctioned: Rs. 27.47 lacs.
Years of Schemes: SCA (BADP) 2019-20
Dimapara village is located under Gasuapara block South Garo Hills. The village has total of 70 household's total number of population of over 376 people lives in this village. The main professions of the village are agriculture with 90% engaged in farming. Main agricultural product like betelnut, betel leaves, bananas, citrus, wild products etc.

The village is situated at Sima river where during monsoon very high rainfall led to floods and make a hurdle for the villagers to cross the rivers for their day to day commute for students, farmers, traders etc. Main reasons to the village is crossing the river during monsoons so the village development committee has approached the Border Area Development Office apprised their need and problems and in 2019-20 SCA BADP Additional Scheme sanctioned the amount of Rs. 27,47,000/- Rupees Twenty Seven Lakhs forty seven thousand only for construction of RCC footbridge over Sima stream. Now the students, farmers traders etc can commute to and fro and  agricultural products can easily transported to the main bazaars.